Sample Mounting Philippines
We supply quality Sample Mounting machines, equipment & consumables in the Philippines.
Call +63-2-88506182
What is Mounting?
Mounting your specimen is important for ease of handling and preservation of the sample edge. When deciding on which mounting technique to use, consider the size and geometry of your part, the part's susceptibility to heat and pressure, and the desired throughput.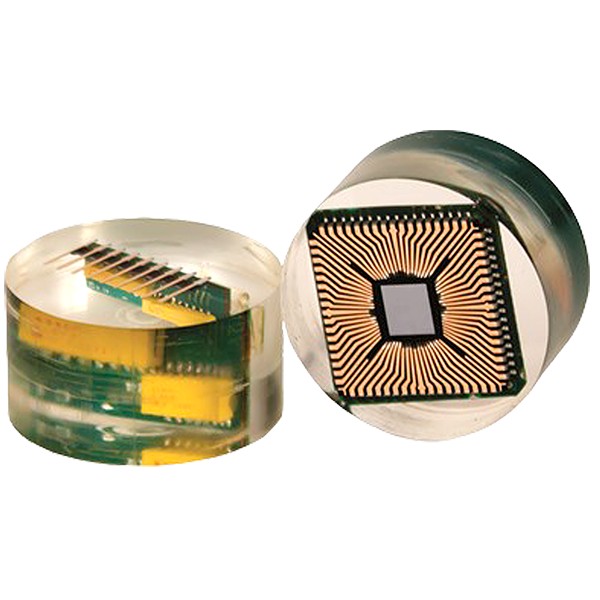 Mounting Application
Buehler offers the fastest compression mounting press, vacuum systems & mounting media consumables that include compression mounting compounds, acrylic systems, epoxy systems , release agents & mounting accessories.
Hot Mounting – Hot Mounting is the preferred method for optimal edge preservation and highest throughput. Buehler carries hot mounting systems and mounting compounds designed to fit the varying needs of different labs.
Cold Mounting – Cold Mounting options can be Epoxy or Acrylic type. Buehler epoxies are formulated to excel in a wide variety of applications. Whether the priority is speed, pore penetration, or low curing temperature, there is a Buehler epoxy suited for every sample type. Buehler acrylics with cure times as low as 5 minutes, is designed to increase throughput in your mounting process while providing consistent results.
 Mounting Products
Hot Mounting Press – SimpliMet™ 4000 Mounting Press is the fastest mounting press designed for 24/7 use. Eliminate bottlenecks at the mounting stage, rapidly transforming your cut samples to specimens ready for grinding and polishing.
Hot Mounting Compound – Hot mounting compounds utilize heat and pressure to encapsulate a specimen. Buehler's compounds minimize shrinkage while protecting and preserving sample edges during the preparation process.
Cold Mounting – High performance choices and Increased mounting throughput cold mounting consumables
Check our list of Sample  Mounting Products we supply in the Philippines Below:
Check Our Sample Mounting Equipment & Consumables, Request For Quote Today!