Gennex Laboratory News & Events
Check Gennex Laboratory Latest News & Events in The Philippines.
Call +63-2-88506182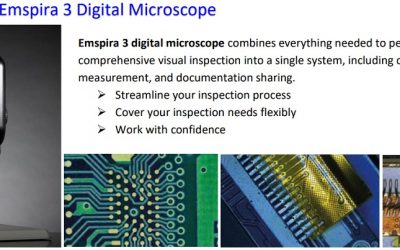 Needing a Digital Microscope to streamline the inspection process, cover inspection needs flexibly, reliable system? Inviting end-users (Analysis, QC/QA, Failure Analysis, R&D) to attend Leica Emspira 3 Digital Microscope webinar.     Register Now:...
Call Us For Any Enquiries On Our Latest News & Events!