Cold Mounting Philippines
We supply Quality Products for Cold Mounting in the Philippines.
Call +63-2-88506182
Cold Mounting
Epoxy Mounting Systems
High-Performance Choices
Buehler epoxies are formulated to excel in a wide variety of applications. Whether the priority is speed, pore penetration, or low curing temperature, there is a Buehler epoxy suited for every sample type.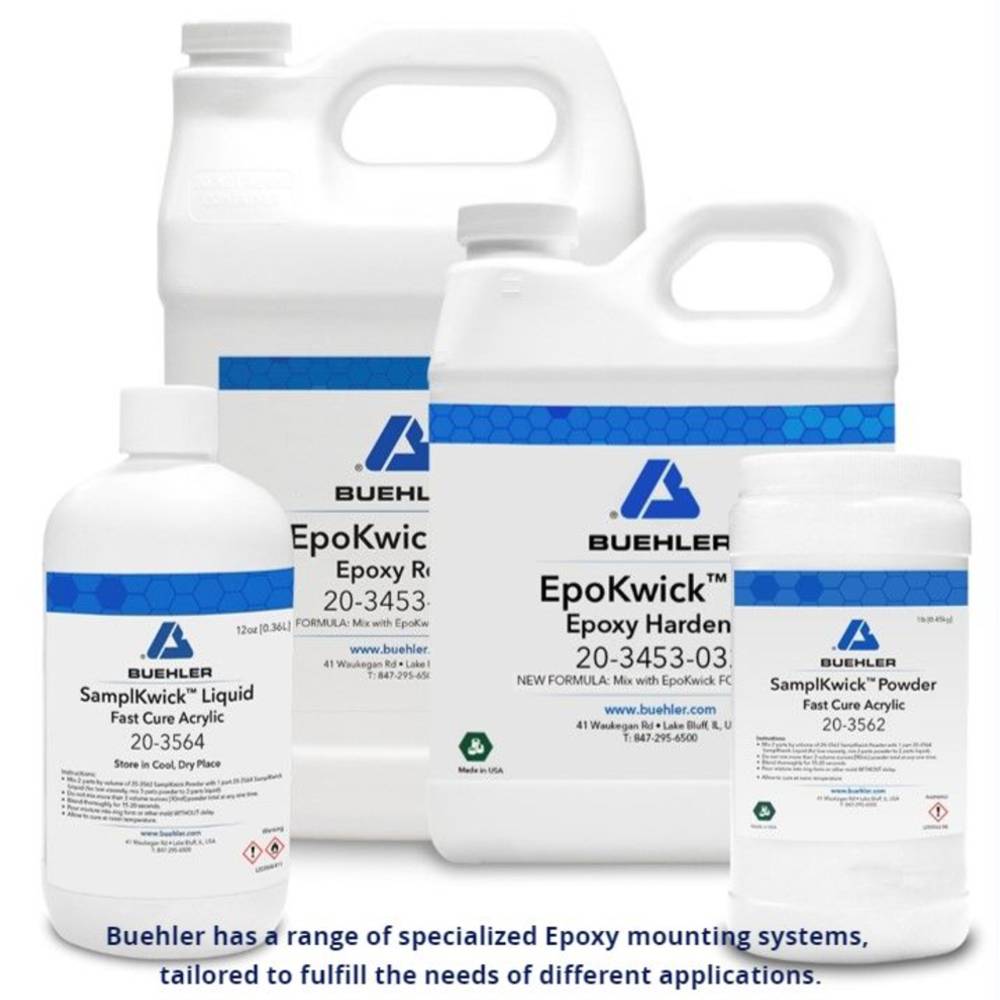 Acrylic Mounting Systems
Increased Mounting Throughput
With cure times as low as 5 minutes, our line of acrylics is designed to increase throughput in your mounting process while providing consistent results.
Cold Mounting Products
Check our list of Cold Mounting Products in the Philippines Below:
Check Our Cold Mounting Products, Request For Quote Today!