Looking for a Fast Reliable & Easy To Use Digital Microscope?
If you work in quality control/assurance, failure analysis, research, and development, or in forensics, searching for the detail can take up a lot of your time in microscopy.
Leica DVM6 digital microscope is a fast, reliable, and easy to use solution that combines outstanding optics, intuitive operation, and smart software to save you time.
Fully integrated ring light, plus coaxial and other types of illumination, for more options to study and analyze samples compared to a compound microscope;
A simple, rapid way to change magnification over the entire range;
Intuitive software for microscope operation and analysis;
Automated tracking and storing (encoding) of important parameters.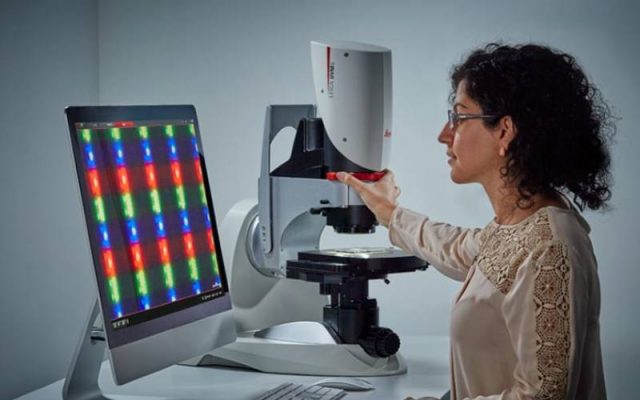 Why you can reproduce results easily?
The zoom range is continuously encoded and calibrated
All instrument components are sensor-controlled
All settings saved with every image, e.g. illumination, position, magnification
Create a report for 2D and 3D measurements with one click
Accuracy matters – tested and guaranteed
The repeatability of the stage and focus column for DVM6 A/S is:
XY-Axis: +/- 3um
Z-Axis: +/- 0.5um
The linearity of the stage and focus column is:
XY-Axis: 0.2%
Z-Axis: 0.1%
Why the Leica DVM6 saves you time
16:1 zoom range makes changing between magnifications fast
2350x magnification shows you details down to 0.4 micrometers on the same microscope
The horizontal field of view ranges from 35 mm to 0.18 mm at the same focus level
One-hand operation
You will become an expert in virtually no time!
Work seamlessly thanks to a one-handed objective change
Stay focused and operate the tilting function with one hand
Hybrid manual-motorized operation of X, Y, and Z – smart automation helps you to be faster
Easy to operate, so little training time is needed
Image quality: See more with crisper images
Obtain excellent image quality! The Leica DVM6 has top-notch optics that the Leica brand is famous for. Choose from different integrated LED illumination options and reveal more details. Capture your image in natural colors with a high-resolution camera.
Why you can discover more with the Leica DVM6
10-megapixel high-resolution camera
Fast live image display with more than 30 frames per second
More details with excellent PlanApo-corrected Leica optics
Illuminate your sample uniformly even in a large field of view
Combine illumination and contrasting options in various ways to highlight your sample features best
Feature list Leica DVM6
Manual or motorized versions
All system components encoded – also for the manual version
Motorized versions are hybrid and can be operated manually as well for fast coarse positioning
Zoom module with 16:1 zoom range
Integrated 10-megapixel high-resolution camera
PlanApo-corrected Leica optics with a long working distance
Motorized and software-controlled Iris diaphragm
Integrated ring light and coaxial LED illumination
Snap-on adapters for ring light contrasting (polarizer, diffusor, low angle illumination)
Backlight illumination for translucent samples
Tilting stand for one-handed operation, tilting from -60° to +60°
Focus drive with a travel range of 60 mm
XY stage with a travel range of 70 mm x 50 mm
Autofocus with two options: one-shot on the region of interest, or continuous autofocus
LAS X software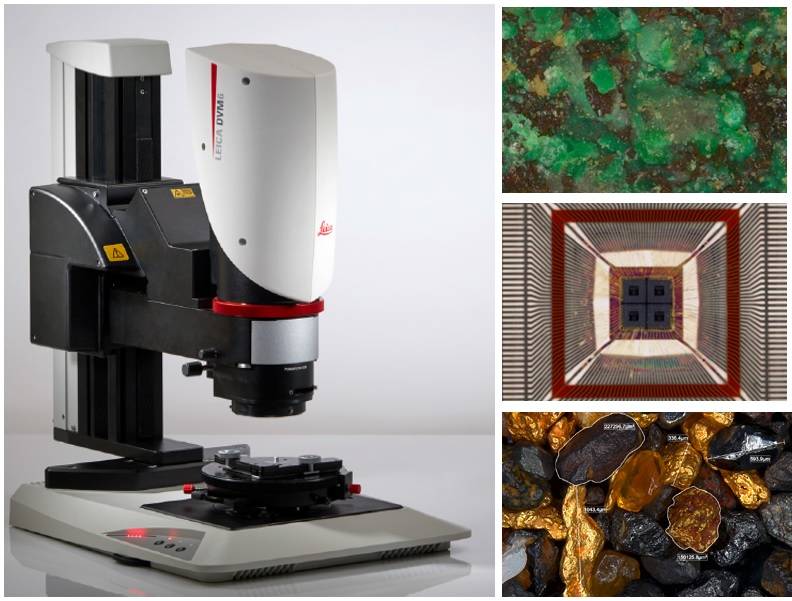 Why Choose Us For Digital Microscope?
We are the authorized distributor of all Leica Microscopes in the Philippines. Our Sales Engineers and representatives were trained and they will be able to provide insights and information on the Leica Microscope products that suit your business.
Check out our latest Leica Series Digital Microscope.
Our Sales and Application teams are ready to assist you! Call +63-2-88506182 to find out more!