Looking for Portable Hardness Tester?
Portable testing devices have been developed to permit in-site hardness measurements thus offering quick and economical supplements to conventional, stationary testing machines.
Portable hardness testers are the only hardness testers that enable the user to conduct measurements in the field. Portable Hardness uses the Leeb rebound method, as specified in ASTM A956.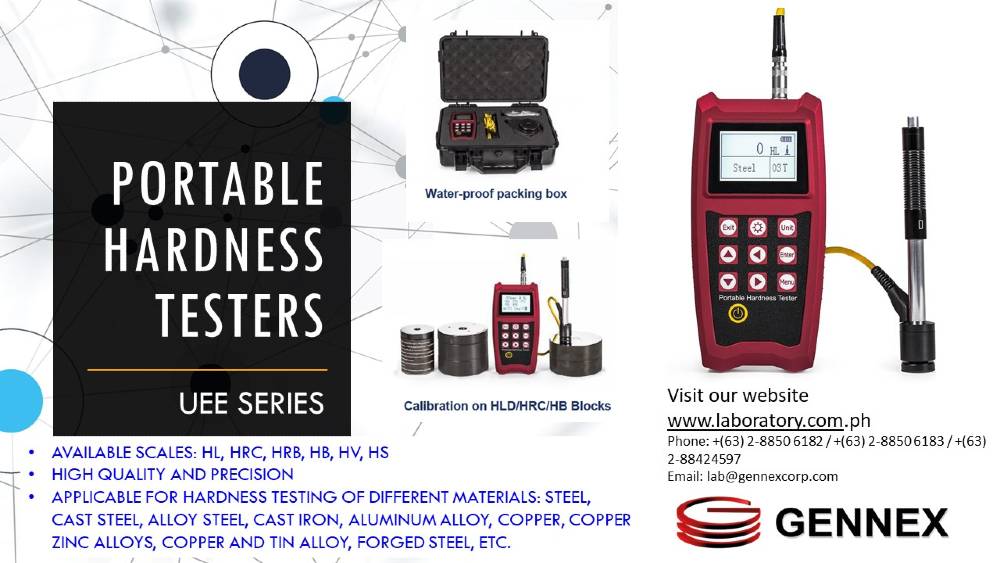 Applications
Industry Segments like below uses portable hardness testers:
Primary Metals
Canning
Pipeline
Oil & gas
Structural
Manufacturing
Aerospace
Agriculture
Mining
Pulp & paper
Nuclear
Power generation, and more
Features & Benefits
UEE Portable Hardness Testers can measure the hardness of different metals such as steel and cast steel, alloy tool steel, stainless steel, gray cast iron, nodular cast iron, cast aluminum alloy, copper-zinc alloys, copper and tin alloy, copper, forged steel, etc.
High quality and precision.
Automatically identify 7 types of Impact devices for special application.
Freely switch to hardness scales HRA, HRB, HRC, HV, HB, HS,HL.
Direct calibration on HL,HRC,HB.
PC Software for data transmission, analysis and measurement reports printing.
Test at any angle, even upside down.
Large LCD screen with back-light, showing all functions and parameters.
Upper and lower limit and sound alarm.