Buehler Automet Grinder Polisher Series
The AutoMet line of grinder and polisher machines are built for demanding production lab environments.
Simplicity is balanced with versatility to accommodate many applications. The AutoMet Series is built with durable construction for reliability in high-use environments, unique quick cleaning features, and plenty of enhancements for user-friendly operation.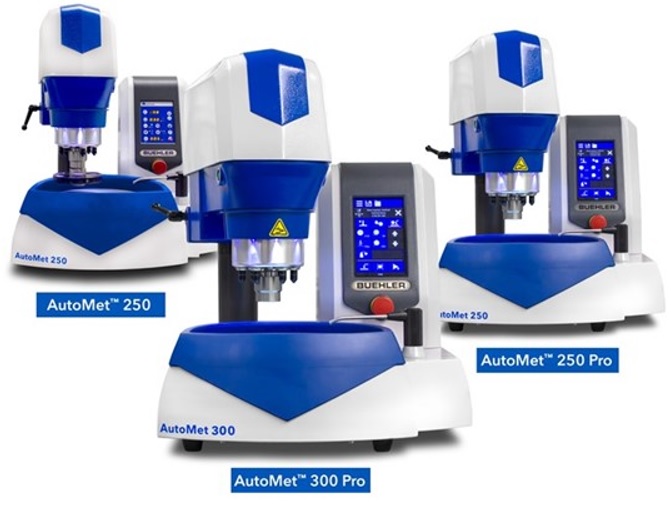 High Performance for High Volume Environments
The AutoMet grinder polishers are high-performance machines designed for reliability, flexibility, and ease of use.
Ensure reproducible results with the intelligent programming and functionality of the Pro models. Ideal for customers in demanding environments needing to process a high volume of samples.